School Intercom

We have a range of Intercom Product specially designed for School Application.
The M-Series School Intercom is a cost effective but extremely reliable solution that meets the basic need of a school where a single master station is used to make announcements to the all the classroom or selected classrooms. Two way communication between the classrooms and the master station is also possible, with the option of a call-back button on the classroom unit. Amplified Horn speakers for outside areas are also available. The M-Series comes standard configurations as a 20way, 40way or 60 way system.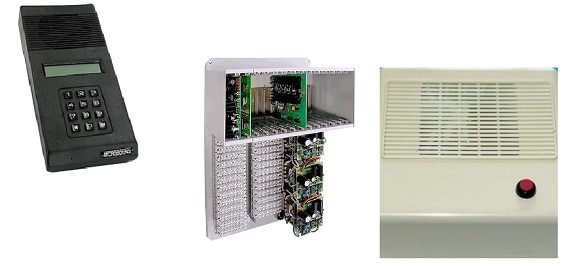 The SLSI-Series Intercom is a Microprocessor Controlled solution providing more flexibility with programming options and group setups allowing paging to specific groups of classrooms. The SLSI system can be expanded by adding additional modules and can grow up to a 184 station unit. The system can also be configured for more than one Master station allowing announcement to be made from more than one point.
CONTACT US FOR FREE, NO OBLIGATION, QUOTES
Telephone: 086 148 6555 Fax: 086 671 3930 Email: service@adspe.co.za