CONTACT US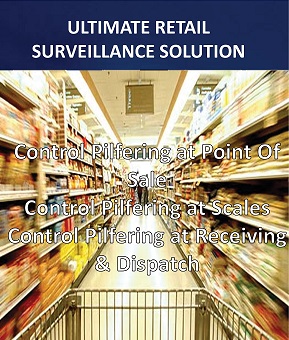 ULTIMATE RETAIL SOLUTION
The Ultimate Retail Solution was designed specifically for the retail industry to provide an easy to use tool to assist in the control of pilfering at the Point Of Sale, Scales, Receiving and Dispatch Areas.


This is achieved by integrating the surveillance system to the point of sale system providing quick and easy visual search facilities to monitor events like Voids, Refunds, No Sale or literally any POS transaction processed by your system.


The ULTIMATE RETAIL SOLUTION has taken the standard Text Overlay Function and revolutionized it into the next generation of intelligent video surveillance assisting you in cutting down the pilfering in your shop.










​​​​​​​

CONTACT US FOR FREE, NO OBLIGATION, QUOTES

Telephone: 086 148 6555 Fax: 086 671 3930 Email: service@adspe.co.za